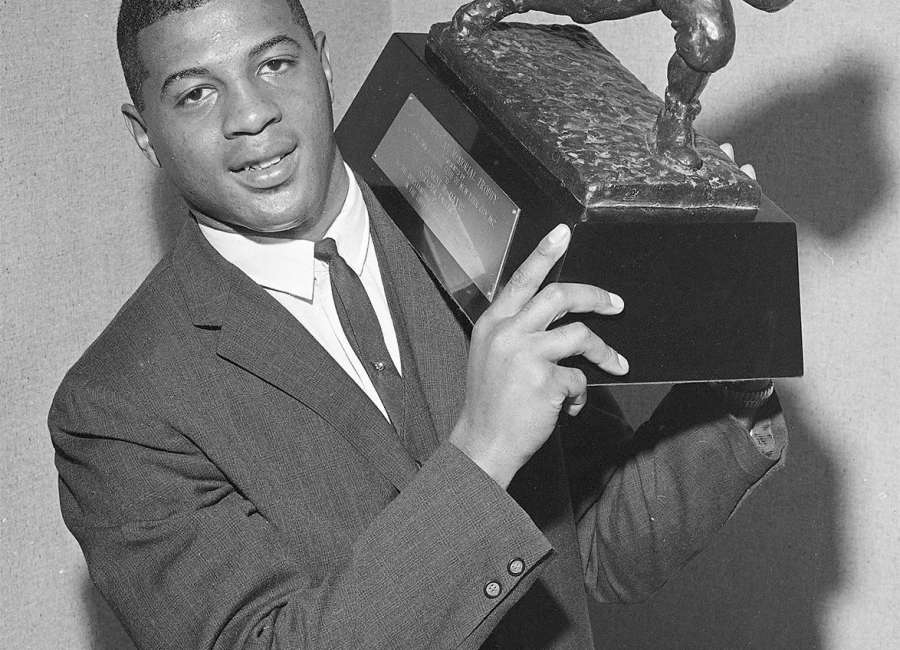 In 1961, Ernie Davis was the first black player to win the Heisman Trophy.
BY RICHARD PROCTOR
The decade of the '70s for football in the South can best be described as a decade that changed both college and high school sports and the schools themselves.
October 29, 1969
In a per curium decision, the Supreme Court held that it was the obligation of every school district to immediately terminate any and all segregated school systems and to only operate integrated schools.
The court order required that schools accept black students and required high schools to desegregate. For the Southern schools and coaches, this transition was not easy.
In other parts of the country, college football had already begun the process of integration, having black players on the football teams. While there was the beginning of having black players on formerly all-white teams, the Ernie Davis story sticks out to most folks.
Ernie Davis played for Syracuse from 1959 to 1961 and helped lead the Cuse to a national title in 1959. Of course, he and several other teammates who were black, suffered discrimination as during the Cotton Bowl in Dallas in 1960 they were required to stay at a separate hotel.
In 1961 Ernie was the first black player to win the Heisman Trophy.
Prior to 1970 it sometimes happened that teams from the South refused to play teams that were integrated. There were circumstances in bowl games where a team would be invited on the conditions that their black players would not play.
In the 1956 Sugar Bowl, Pittsburg was invited to play Georgia Tech, and Tech players had to vote on whether they would play as Pittsburg had several black players. Tech voted to play the game amidst protest from segregationists in the Georgia area.
Strangely enough, it would take a football game to cause probably the biggest move into integration in Southern college football. In 1970, Alabama was going to play the Southern Cal Trojans in Birmingham and USC was already using black players. At the end of that game, USC rolled up 559 yards of offense and defeated Alabama 42-21.
But it was the play of Sam "The Bam" Cunningham, a black running back, that caught Bryant's attention. Cunningham rushed for 135 yards on just 12 carries and scored two touchdowns. As one who saw him play, he was also known for getting the ball when it was on the goal line as he would literally dive over the pile.
The next day Coach Bryant petitioned the Schools Board of Trustees to be able to recruit players regardless of skin color. He was granted that request and the next year Alabama had its first black player Wilbur Jackson, a wide receiver who helped propel Alabama to three very successful seasons.
Interestingly, some say Bryant had one of the biggest hands in de-segregating colleges in the South. By 1971, many Southern teams were now signing black players. Georgia who had five players on the roster including running back Horace King.
Georgia Tech had signed Eddie McAshan in 1969 and he became the starting quarterback in 1971 and set several records at Tech.
The introduction of de-segregation in college football not only benefited teams by having access to more athletes but also provided the opportunity of a college education to many that might not have ever had that chance. A good change all around.
Richard Proctor, born in Newnan, recently moved back from Denver, Colorado, and is an avid college football fan as well as a published author. He is the son of Dr. Ernest Proctor PAPP Clinic.