Roma coach Jose Mourinho said he feels "like a true Romanista" after leading the club to a historic first major European trophy.
The Portuguese tactician made sure he made history in his first season at the Stadio Olimpico, with a Mourinho masterclass earning a 1-0 victory over Feyenoord in Tirana.
Having now won all five of his contests in European showpieces, Mourinho's winning mentality has immediately rubbed off on his players.
Nicolo Zaniolo's 32nd-minute strike was enough to secure victory as Roma then protected their lead and saw themselves over the line with all the experience of long-time conquerors of the continent.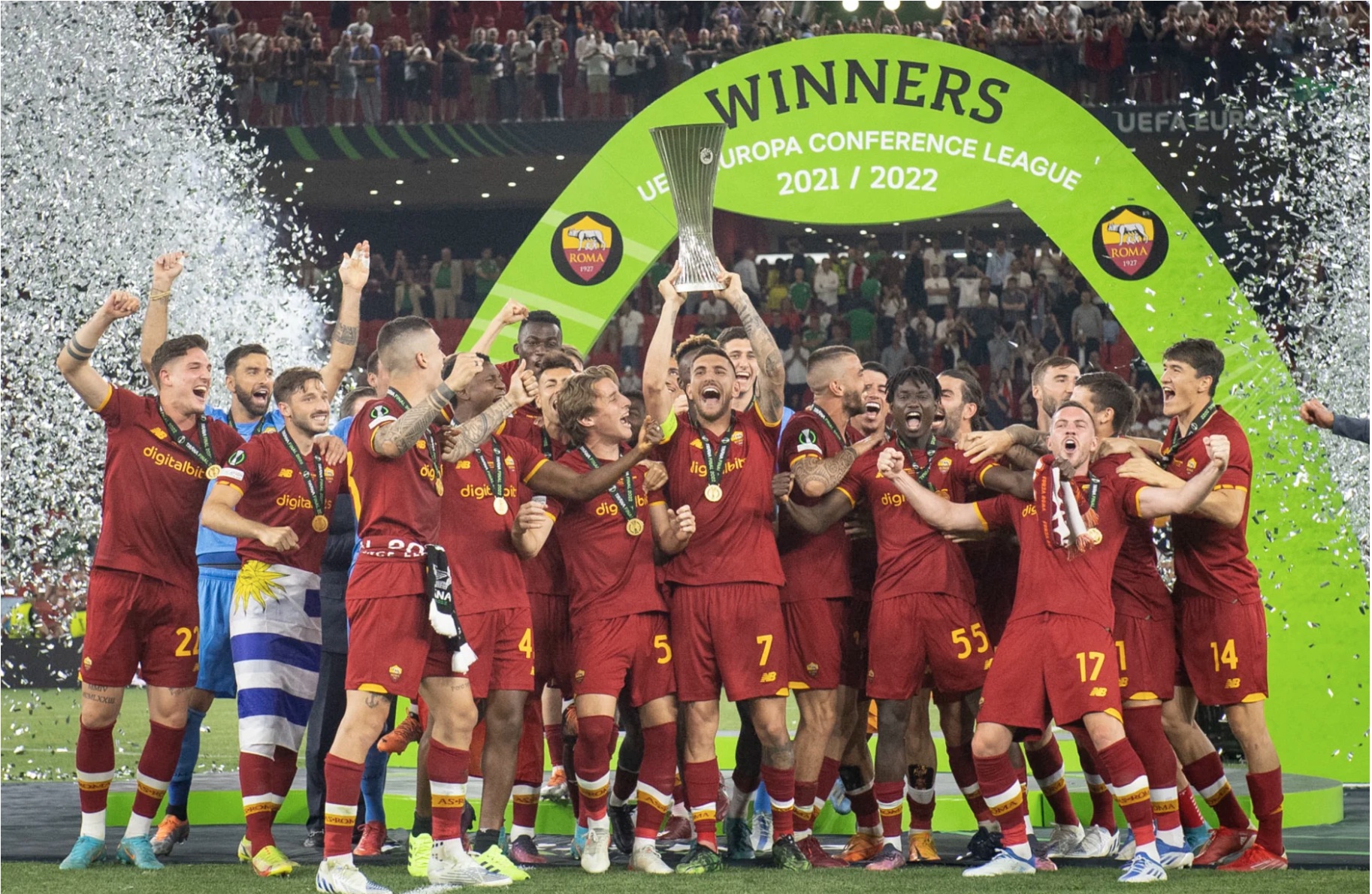 But, while Mourinho made history as the only coach to ever claim all three major UEFA men's club competitions, Roma earned European glory for the very first time.
And the Roma boss was not only delighted to end the club's drought, but in doing so Mourinho believes it has brought him even closer to the club and its supporters.
"We have written history," he said after beating Feyenoord to the silverware.
"This is a competition we believed we could win since the start.
"Many things are going through my head right now. I feel like a true Romanista."
What the players said:
Tammy Abraham: "One thing I said when I came here was that I'm going to help my team get to a final and one day I'm going to win a trophy. In my first season, I've achieved that," said Abraham moments after the final whistle.
"Credit to my teammates, and some excellent performances – a great goal by Nico [Zaniolo] today, Chris [Smalling] at the back, the whole team deserved it. We've worked hard all year – Campioni per sempre!"
Chris Smalling:
"We knew how much it would mean to everyone in Rome and you can see how together we are until the end," he said at the final whistle.
"We dropped a bit deeper than we needed to but you could see strikers running back – everyone knew we had to win."
The 32-year-old won his second European trophy under Jose Mourinho after the pair, alongside Henrikh Mkhitaryan, collected Europa League winners' medals in 2017 with Manchester United.